NAS Registration Papers
NAS Official Registration Papers.
Convenient 4 page half size document in a plastic sleeve containing all relevant information about your horse.
Cost: Included with registration Fees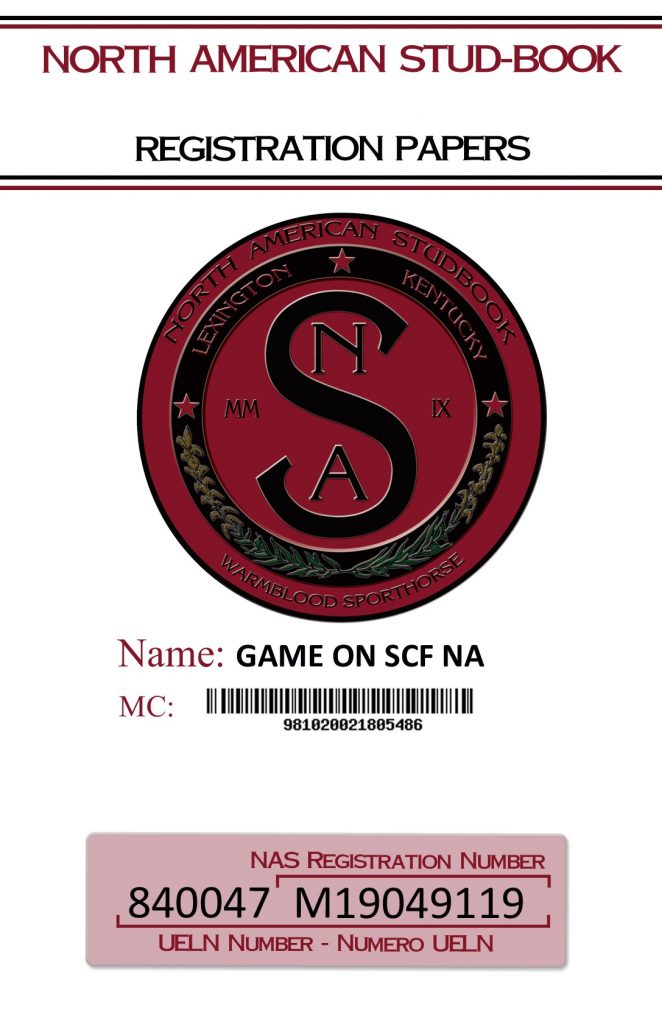 NAS Passport
NAS Official Passport and Registration Document.
This 40+ page booklet is very similar to an EU Passport. It contains all registration and information about your horse. It also has multiple page for record keeping such as: Health and Vaccination records, various potential Federation and other Registry Numbers, Show records, Breeding info etc…
Cost: $55 on initial registration or $75 as an upgrade from regular registration papers.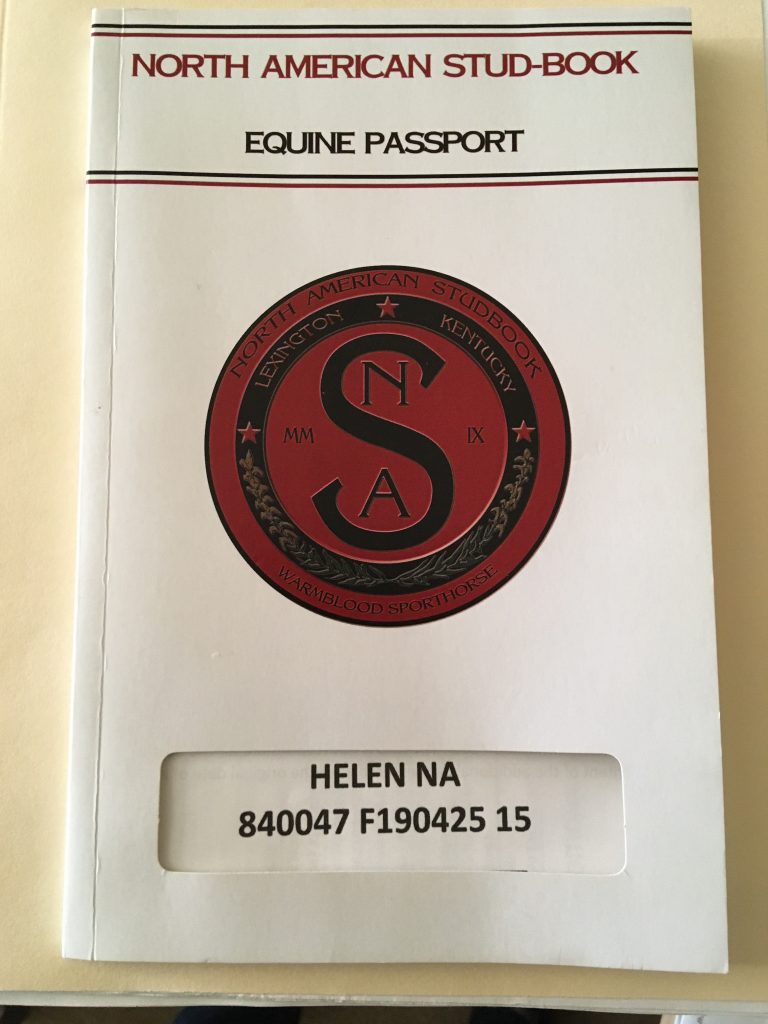 USEF National Passport
The USEF Passport is a booklet to accompany any of the NAS Official Registration Papers or Passport. It is not an Official NAS Registration document and once issued, the horse owner will manage its content.
NAS will not be responsible for its content after the initial issue.
It is a usefull tool in which you can keep various healh and show records throughout your horse's life and is an Official USEF Document.
Cost: $75